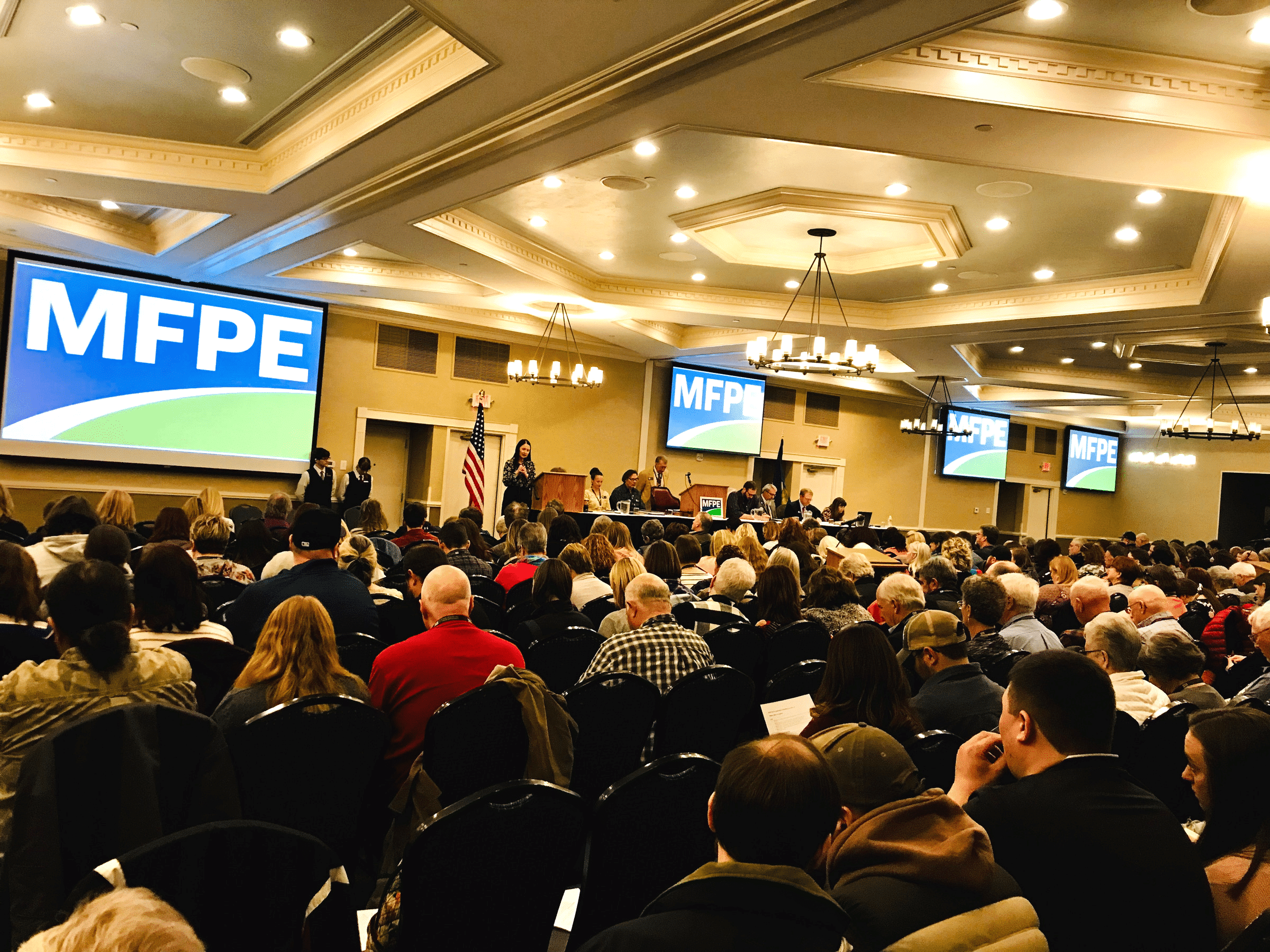 Hundreds of MFPE members from across the state will convene in Helena April 3 – 4 for our 3rd Annual MFPE Conference.
If you're interested in attending as a delegate, please talk to your local president. Every local MFPE affiliate is entitled to send at least one delegate. Delegates are selected at the local level. Don't let your local go unrepresented!
If you have any questions about the process, contact Becky Thomas:  [email protected] or call 800-398-0826 or 406-442-4250.
At the 3rd MFPE Annual Conference,
Delegates will:
Hear from candidates for Governor and Attorney General, in addition to MFPE endorsed member Melissa Romano, candidate for Superintendent of Public Instruction.
Vote on dues, budget, new business items, and amendments to the MFPE constitution.
Elect statewide officers.
Get important updates on state and national issues that affect us as union members and public employees.
Learn more at mfpe.org
[POSTPONED. PLEASE CHECK BACK FOR UPDATES.]