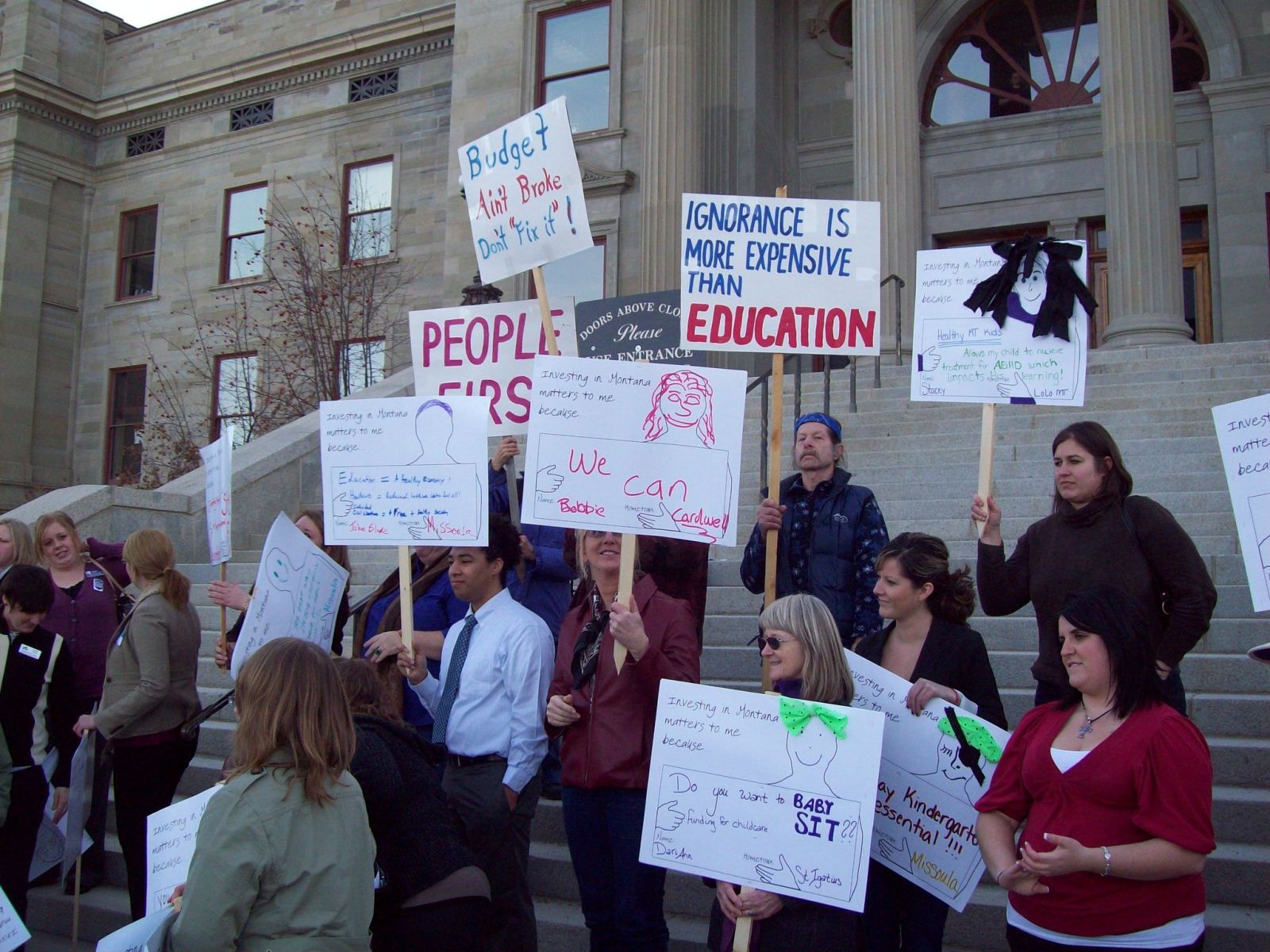 Following on the heels of MEA-MFT's Work That Matters Day of Action Jan. 17, another rally to save the state budget from draconian cuts took place Jan. 28.
MEA-MFT is part of the coalition — Montanans for Montana's Future — that organized the event.
More than 100 people from around Montana rallied at the state capitol against legislative committees' cuts to budgets for education and health and human service programs.
Participants carried signs with such messages as "Budget Ain't Broke. Don't Fix it," "People First" and "Ignorance Is More Expensive Than Education" Some shook jars of change as noisemakers.
"We need to do better," said the Rev. Dan Krebill, co-pastor of the First Presbyterian Church in Bozeman. "The first step in reversing the irresponsible cuts passed in the first week is for legislators to talk to the people who use and provide these services every day."
As a pastor, Krebill said he sees firsthand the consequences of gaps in public services every day in his ministry. Read full story.
See TV coverage:
View more photos of the rally.