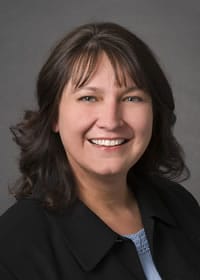 Denise Juneau:
"We're not asking for permission. We're just telling them we won't raise our annual objectives this year."
Aug 15 – Montana Superintendent of Public Instruction Denise Juneau recently took on the U.S. Dept. of Education and the supremely flawed No Child Left Behind law.
And she won.
The following New York Times article tells the story.
State Challenges Seen as Whittling Away Federal Education Law
By SAM DILLON – New York Times, August 14, 2011
HELENA, Mont. — As hundreds of schools here and across the nation faced being labeled failures under the federal No Child Left Behind law, Montana education officials defiantly informed Washington this spring that they would stop raising testing targets as the law requires, despite warnings that doing so could cost the state millions of dollars in federal aid.
But in an agreement to be announced here on Monday, Secretary of Education Arne Duncan will allow Montana to keep most of the schools off the law's blacklist, and the state will pay no penalty.
With several other Western states also rebelling against the requirement that 100 percent of American students be proficient in English and math by 2014, some education officials and experts see signs that years of federal dominance of public school accountability may be drawing to a close.
"Pretty soon all the schools will be failing in America, and at that point the law becomes meaningless," said Larry K. Shumway, superintendent of public instruction in Utah. "States are going to sit and watch federal accountability implode. We're seeing the end of an era."
It is no secret that the Obama administration dislikes many provisions of the No Child law, which President George W. Bush signed in 2002 and vigorously enforced, in court and with fines against states — including Texas, his own.
Mr. Duncan has called the law a "slow-motion train wreck," tried unsuccessfully to get Congress to rewrite it, and last week promised to provide waivers this fall to states that sign on to the president's school improvement agenda, with criteria similar to those in his Race to the Top grant competition.
Mr. Duncan says he is still devising the new waiver policy, and his office denied waiver requests lodged by Arkansas and Kansas this spring.
But when officials in Montana and a handful of other states simply refused to follow the strictures of the No Child law in recent weeks, his aides quietly helped them find provisions in the law that avoided a public showdown, signaling a more profound shift.
Here in Montana, 158 schools were to be newly labeled failures. But that number fell to three when federal officials allowed the state to redraw its schedule of testing targets, a critical component of the No Child law's ambitious approach to forcing all schools to show steady progress toward 100 percent proficiency.
"Secretary Duncan is disassembling what was a very strong federal role, and some states' rights officials and governors smell blood," said Bruce Fuller, a professor at the University of California, Berkeley, who has written academic studies on the No Child law. "This is a big federalist chess game. Until now, Washington has had the stronger position. Going forward, states will be stronger."
The uprising by states began in April, when Denise Juneau, Montana's superintendent of public instruction, was calculating how many of her schools would not reach their targets this year.
Of the state's 821 public schools, 225 had already fallen short. If the targets, which the law calls annual measurable objectives, rose again as scheduled, that number would increase to 383, including many schools that Ms. Juneau said were raising student achievement.
In Bozeman, a university town where at least 90 percent of students scored above proficiency in reading this spring, 8 of the 10 schools would nonetheless have failed to meet rising targets.
On April 25, Ms. Juneau wrote to the education secretary asking for "some alleviation of the strict across the board, one-size-fits-all, absolute bar of 100 percent proficiency." Six weeks later, she hosted a meeting of school chiefs from 10 rural states and passed around her defiant letter.
"We're not asking for permission," Ms. Juneau told the group. "We're just telling them we won't raise our annual objectives this year."
Diane DeBacker, the education commissioner in Kansas whose waiver request federal officials had already denied, did not follow suit. "Kansas is just not that rebel a state," she said in a June interview. But the superintendents in Idaho and Utah soon sent their own letters to Washington.
"It is our intention to not increase the annual measurable objectives for the 2011 school year," Mr. Shumway of Utah wrote, bluntly.
"The current federal law has taken Idaho and other states as far as it can," wrote that state's superintendent, Tom Luna. "Idaho does not have the luxury of spending time and limited resources on meeting the rigid requirements of an outdated accountability system."
Melody Schopp, South Dakota's education secretary, followed a week later with a letter saying she, too, would not lift testing targets, because to do so "would inappropriately label schools as failing."
Half a dozen other states have joined the chorus in recent weeks, using less defiant language but still asking for relief from the testing mandates, according to Gene Wilhoit, executive director of the Council of Chief State School Officers.
Others are broadly rewriting their school accountability systems and requesting a new contract with Washington that would give states a more dominant role.
It was in this context of educational insurrection by some states that President Obama and Mr. Duncan developed their waivers initiative. Critics have called it executive branch overreach, challenging Mr. Duncan's authority to extend waivers, selectively, based in part on states' approaches to lifting achievement.
But in dealing with Montana and the others, the administration seems to have been searching for pragmatic ways to defuse potentially embarrassing standoffs.
The law requires testing targets to increase at least every three years. Idaho and Utah both raised them in 2008. Michael Yudin, deputy assistant secretary of education, said that action enabled him to approve keeping both states' targets steady for a third year.
Montana's case was trickier because its targets had not risen since 2007.
On July 1, Secretary Duncan wrote to Ms. Juneau, warning that "Montana is now out of compliance," and that the Department of Education could withhold millions of dollars in aid to disadvantaged students. He gave Montana until Aug. 15 to change its stance.
That warning notwithstanding, Ms. Juneau announced on Aug. 5 that she had held the state's testing targets steady.
That put Montana on a collision course with Washington — until federal officials discovered that when the state rewrote its standards in 2005, it did not use an opportunity provided by the law to redraw its schedule of raising testing targets, said Justin Hamilton, a Department of Education spokesman.
Working with Washington, Ms. Juneau retroactively redrew the schedule. As a result, all but three of the 158 schools she thought were destined for the federal failure list could be spared.
"I consider that a win," Ms. Juneau said.