12-11-12
Welch drops recount request, citing $115K needed
Billings Gazette, AP –
Republican Sandy Welch is dropping her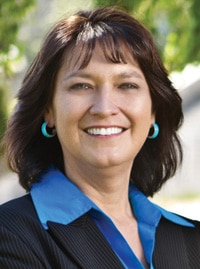 It's official AGAIN: Denise Juneau is our Superintendent of Public Instruction.
request for a recount in the state schools superintendent race that she narrowly lost to incumbent Denise Juneau.
Welch told The Associated Press Tuesday she was unable to raise the $115,000 needed to finance the effort.
She faced a Tuesday evening deadline to come up with the money to needed pay for the costs of counting ballots by hand in each of Montana's 56 counties.
Welch says she cannot afford to pay for the cost herself and was unable to raise enough money from others.
She had earlier said the Republican National Committee would help cover the costs.
Juneau won by 2,231 votes – a 0.48 percent margin. Candidates can request a recount if the margin of victory is one-half of 1 percent or less.