1-30-13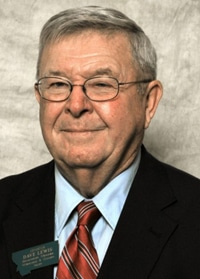 Dave Lewis, R-Helena, is gunning for the pension you've earned.
Protecting public employees' and teachers' pensions is one of MEA-MFT's top priorities this legislative session.
Some legislators — notably Dave Lewis (R-Helena) are determined to undo Montana's generations-old promise of a dignified, poverty-free retirement for public employees and teachers.
It's especially ironic given that Lewis, a former Montana state employee, is now living comfortably on his state pension (PERS). Apparently he believes he deserves a defined benefit pension, but new state employees don't.
Read "The Truth About Public Employee Pensions" for background on this issue.
Visit MEA-MFT's pension coalition ("Montana's Promise") Facebook page.
Read news article on Dave Lewis's crusade to undo Montana's public pensions.
Get ready to take action to help protect your pension!