2-6-13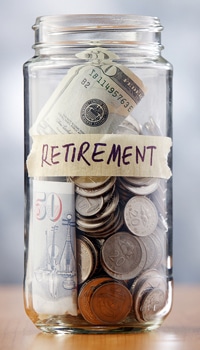 For MEA-MFT, protecting our members' pensions is a top priority for the 2013 legislative session.
We have been working with other groups to develop workable plans to fix the shortfalls in Montana's public employee pension systems, including PERS and TRS (Public Employees Retirement System and Teachers Retirement System.
(By the way, the shortfalls aren't nearly as dire as news accounts and some politicians would have you believe. Learn more here.)
Three good bills: HB 112 (Price), HB 377 (Woods), and HB 454 (McChesney) are three bills that would do the following:
fix our unfunded liabilities,
secure pensions, and
save taxpayers millions of dollars.
Under these bills, present and future public employees will help lift the necessary load. These bills recognize there is NO free lunch . . . and public employees are willing to pay.
Bad bills: Some legislators are pushing bills that would wreck our public employee pension systems, including SB 333, SB 82, and HB 338. MEA-MFT is fighting these bills. Read more about the efforts to gut your pension.
The more you know: Protecting your pension will take everyone's help. The more you understand the issue, the more you can effectively help protect the retirement you've worked so hard to earn.Please learn more about the pension issue here.
See news media story: "Montana legislative committee to vote on pension proposals next week"