June 2013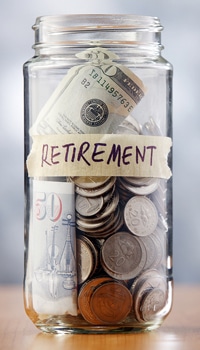 During the 2013 Montana Legislature, MEA-MFT worked tirelessly with Governor Steve Bullock and others to save and amortize Montana's pension systems – including the Teachers Retirement System (TRS) and Public Employees Retirement System (PERS).

Against all odds, we succeeded. We managed to pass HB 377 to save TRS, and HB 454 to save PERS.

Despite the efforts of some legislators who wanted to gut PERS and TRS, both pension systems are now protected for current and future retirees.

There was some collateral damage, however. The legislative majority saddled both bills with completely unnecessary amendments that curtail and delay the Guaranteed Annual Benefit Adjustments (GABAs) in PERS and TRS.

MEA-MFT is convinced the legislature's attacks on GABA are unconstitutional.

"We are working right now with other advocate organizations representing current and future retirees on a common, comprehensive legal challenge," said MEA-MFT President Eric Feaver.

"We have retained legal counsel. We are developing compelling legal arguments. We are vetting possible plaintiffs. We will file when it is the right time to file. And we expect to win."

Feaver continued, "We have never stated it differently. We do NOT believe for a nanosecond the legislature needed to attack GABAs in PERS and TRS in order to save and amortize our defined benefit pension plans."

Watch this site for more information as this case develops.