August 2013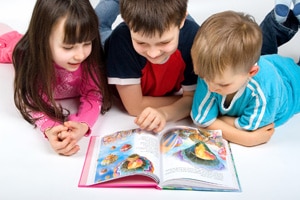 Nationwide, Head Start programs will have to eliminate services for 57,265 children in the coming school year due to sequestration's automatic, across-the-board spending cuts.
That's according to new data released by the U.S. Department of Health and Human Services.
In Montana, sequestration will force 221 children to be cut from Head Start — leaving these children and their families out in the cold.

Though Congress remains divided on sequestration, a recent bipartisan poll finds American voters strongly support public investments in quality birth-to-five educational programs – including a solid majority of Republicans, Democrats and Independents. (Source: First Five Years Fund)
Cutting Head Start doesn't just deprive children and their families of a chance at success, it also deprives the economy.
Children who attend quality preschool programs like Head Start stand to see $11 for every dollar spent in economic benefits over their lifetimes. That's because Head Start students are more likely to stay in school, go to college, and avoid teen pregnancy and crime.
The economy in general also benefits, seeing $7 in savings for every dollar spent and an increase in human capital and economic output.