NEWS RELEASE
Montana Professional Teaching Foundation
1232 E 6th Ave, Helena, MT 59601, 406.447.1479
For immediate release: Sept. 23, 2013

Contact:
Eric Feaver, Chair, Montana Professional Teaching Foundation, 406.442.4250
Anna Baldwin, 2014 Montana Teacher of the Year, 406.239.4289
Anna Baldwin of Arlee selected as 2014 Montana Teacher of the Year
Bozeman and Big Sky teachers selected as finalists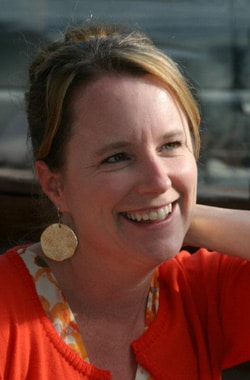 Anna Baldwin, Arlee High School English and history teacher, 2014 Montana Teacher of the Year
More about Anna Baldwin and her students:
Anna Baldwin "basically didn't believe it" when she got the phone call from Eileen Sheehy at 8:00 last night, telling her she had been selected as the 2014 Montana Teacher of the Year.
"I asked her three or four times if she was sure," Baldwin said. "I was ecstatic."
Sheehy, the 2013 Montana Teacher of the Year, said it was the best call she's ever made. "What a pleasure to pass this baton to another unsuspecting, hard-working teacher," she said. "I feel like the fairy godmother of education."
To be named Teacher of the Year is the highest honor a Montana teacher can achieve. Each year, the Montana Teacher of the Year program recognizes a teacher who personifies the best in the teaching profession. The program is sponsored and administered by the Montana Professional Teaching Foundation, based in Helena.
As 2014 Montana Teacher of the Year, Baldwin will represent Montana in the National Teacher of the Year program, serve as an ambassador for public education, and attend numerous national events along with the other state teachers of the year.
Baldwin teaches English and history at Arlee High School. She has a reputation among students for being tough, caring, and passionate about learning. "She will do all that it takes to give her students the best chance of success," said former student Karleigh Bolin.
"She believes students will meet the demands of extraordinary challenges, if given the right tools and guidance," said former student Nakeya Senecal.
Baldwin describes her teaching style as "active, carefully structured, and adventuresome." She said the cornerstones of her teaching are "high expectations and cultural responsiveness." With Arlee located at the southern gateway to the Flathead Indian Reservation, Baldwin said she works to connect with her students by "being sensitive to their many cultures: traditional, teenage, or cowboy culture, for example."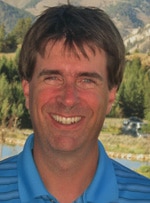 Paul Swenson, finalist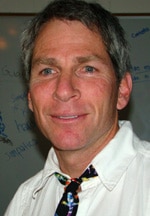 Jan Krieger, finalist
She incorporates Indian authors, multiple perspectives, and discussions about topics that influence students' lives into her lessons. She works to help students find a personal connection to each lesson.
For example, students in her Multicultural Literature class read Salish author Debra Magpie Earling's novel Perma Red, set on the Flathead Reservation where they live.
Baldwin wanted them to appreciate the novel's beautiful imagery, "so we spent time locating richly denoscriptive passages about landscape," she said. Students then went "into the field" with digital cameras to photograph the landscapes Earling describes.
Afterward, students made audio recordings of the passages illustrated by their photos. They worked in teams to assemble the images and recordings into a slideshow, complete with background music and a written denoscription, and uploaded the final video to YouTube. You can watch the video here.
In all, the project combined individual, small group, and whole group work; invoked a local connection; and developed students' skills in literacy, writing, speaking, and technology.
The Perma Red project was just one of many innovative lessons Baldwin has created – and her teaching reaches far beyond her own students. Her methods were chronicled in a 2012 video called Inside Anna's Classroom, a documentary showcasing best teaching practices. The video was sent to public high schools across Montana, along with a teacher guide that Baldwin wrote.
When a friend of Baldwin's who teaches in an off-reservation school wanted her students to have a clearer understanding of life on the reservation, Baldwin took six local students from various grade levels and ethnicities to answer questions for an intense but respectful couple of hours. Her "Reservation Ambassadors" event was such a hit, she hopes to replicate it throughout western Montana.
Baldwin's work earned her a prestigious national award — the 2012 Excellence in Culturally Responsive Teaching Award: Teaching Tolerance, a project of the Southern Poverty Law Center. She also won the Distinguished Educator Award from the Montana Association of Teachers of English Language Arts in 2011, and the Arlee School Staff of the Year Award in 2011. See a video about the Teaching Tolerance award here.
She has mentored numerous student teachers, taken leadership roles in professional learning teams, and presented workshops at state and national conferences.
Educational background: Baldwin received a bachelor's degree in literature at Georgetown University, a Master's in English Teaching at the University of Montana, and a Doctorate of Education: Curriculum and Instruction from the University of Montana.
Community spirit: Recognizing that schools are the center of small towns like Arlee, Baldwin believes teachers should help strengthen their local communities. So she and her husband and their two children attend local events and performances. She helped organized the first annual community showcase of student writing this year. She has participated in local theater productions, organized after-school poetry events, and even served on the Arlee Water and Sewer District Board.
Teacher of the Year process: Teachers nominated to be Montana Teacher of the Year undergo an exhaustive application process. Three finalists are chosen for interviews. This year's interview committee was composed of 2013 Montana Teacher of the Year Eileen Sheehy of Billings; other distinguished Montana educators; a parent; and a high school student.
As Montana's 2014 Teacher of the Year, Baldwin plans to use her position to celebrate students and colleagues and to "cut through the negative rhetoric surrounding education issues and the demoralizing treatment of our profession with resoundingly positive, supportive, and constructive messages."
Finalists: Finalists in the 2014 Montana Teacher of the Year event are Jan Krieger, a Spanish teacher at Chief Joseph Middle School in Bozeman; and Paul Swenson, a science and math teacher at Lone Peak High School in Big Sky.
Baldwin, Krieger, and Swenson will be honored at a gala celebration October 17 on the MSU campus in Bozeman. The Montana Professional Teaching Foundation sponsors the celebration in conjunction with the annual MEA-MFT Educators' Conference. Montana Superintendent of Public Instruction Denise Juneau will present Baldwin with the Teacher of the Year award.
###
The Montana Professional Teaching Foundation, based in Helena, works to enhance the teaching profession and promote quality education in Montana. The Montana Teacher of the Year program is one of several projects sponsored by the foundation. Others include:
• The Karen Cox Memorial Grants to help teachers who pay for classroom resources out of their own pockets.
• National Board Scholarships & Candidate Support.
• Presidential Awards for Excellence in Mathematics & Science Teaching.
• The Jim McGarvey Scholarships.