5-11-17
"MEA-MFT membership has its benefits; this was just one of them."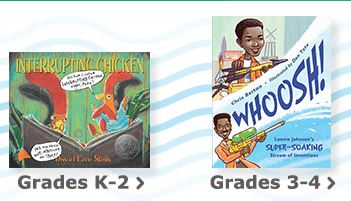 Across Montana, k-12 educators are celebrating a windfall of free books for their students, thanks to a partnership between their union and a nonprofit organization called First Book.

The American Federation of Teachers (AFT) teamed up with First Book recently to provide free high-quality books and resources to help students in need.

AFT alerted its Montana affiliate, MEA-MFT, about the project last week. MEA-MFT, Montana's union for teachers and other public employees, sprang into action, getting the word out to its members statewide.

Montana educators could use the code "MEA-MFTRead" to order up to $100 in free books from the First Book Marketplace. They could choose from more than 6,000 books, suited to their students' ages and interests.

To qualify, educators had to work in Title One schools (schools that serve large concentrations of low-income students).

Educators had until May 31 to order books, but they didn't delay. They rushed to climb on board. Within 24 hours of MEA-MFT's first announcement, the available funding had been claimed.

"One hundred thirty MEA-MFT member educators across Montana leaped to attention, clicked on the provided links, and ordered $13,000 worth of free books and other school supplies," said MEA-MFT President Eric Feaver.

"First Book is happy. AFT is happy. MEA-MFT is delighted when, given the opportunity, members say YES and jump right on in," Feaver continued. "But best of all, hundreds of Montana students in Title One schools will have great new books to read, ordered by their teachers, especially for them."

Feaver noted that the majority of Montana's schools are Title One schools. "MEA-MFT represents nearly every teacher therein, so this project benefitted children in schools large and small, urban and rural, all across the state," he said.

Here's what some Montana educators said after ordering their books:

Alyssa Finch, Great Falls teacher: "I ordered 23 award-winning books for my 5th graders to enjoy." Some of the books Finch ordered include The Girl Who Drank the Moon, A Year Down Under, and Airborn.

Teresa Mountains, high school Spanish teacher in Billings: "I got some great social justice/diversity type of books! What a great deal. Thanks."

Lori Bremer, Red Lodge teacher: "This is awesome!!! I ordered $99.10 of free books!! Just another benefit of membership!!" A few of the books Bremer ordered are A Light in the Attic, I Pledge Allegiance, and Because I Had a Teacher. "They are books that I can use to illustrate writing traits," she said.

Georgia Gourneau, high school reading teacher in Poplar: "I also was able to order $99.00 worth of books. Thank you."
Reading is a crucial skill, but many children from low-income families don't have books at home to pique their interest in reading. These kids are likely to fall through the cracks unless they have access to high-interest, high-quality books at school.

"MEA-MFT and our national affiliates are committed to helping members give children the resources they need to succeed," Feaver said. "This partnership with First Book is a perfect example. MEA-MFT membership has its benefits; this was just one of them."

###

MEA-MFT represents nearly 18,000 k-12 teachers and school support staff, Head Start employees, state and county employees, university faculty, and private-sector health care providers working in communities across Montana. MEA-MFT is a merged affiliate of the National Education Association and American Federation of Teachers and is the largest affiliate of the Montana State AFL-CIO.

The American Federation of Teachers, an affiliate of the AFL-CIO, represents 1.6 million members nationwide. Members include pre-K through 12th-grade teachers; paraprofessionals and other school support staff; higher education faculty and professional staff; federal, state and local government employees; and nurses and other healthcare professionals.

First Book is a nonprofit enterprise that provides books, learning materials, and other essentials to children in need. Since its founding in 1992, First Book has distributed more than 160 million books and educational resources to programs and schools serving children from low-income families.