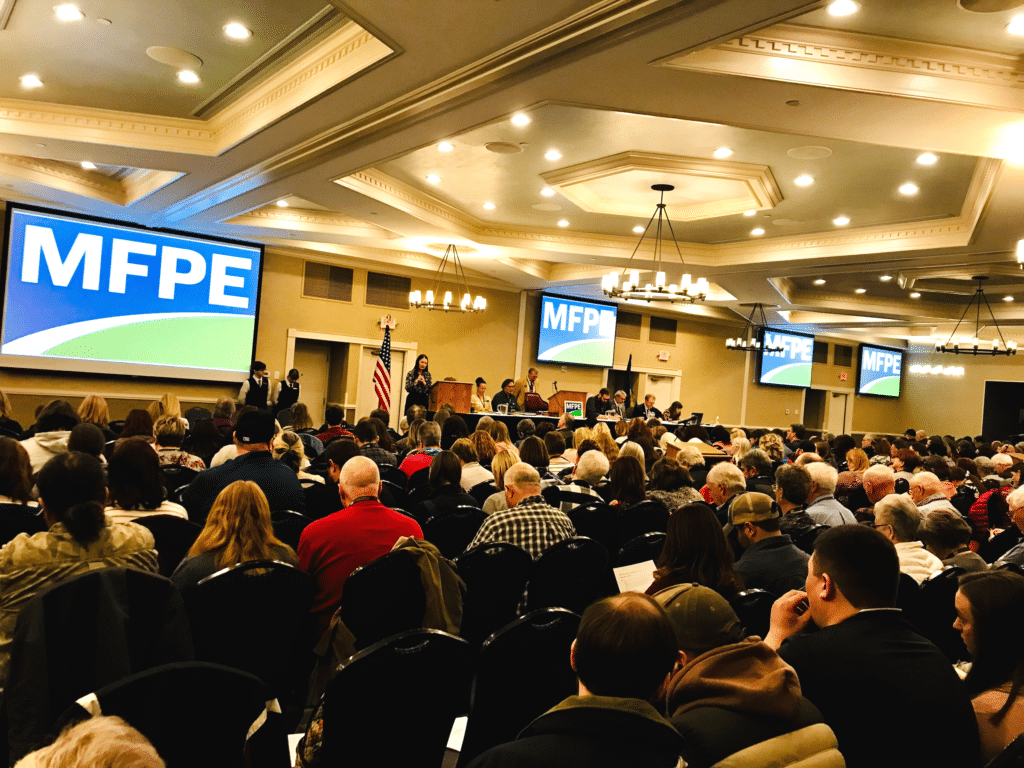 On March 29th and 30th, hundreds of MFPE members from around the state gathered in Helena for our union's 2nd Annual Conference. The conference kicked off at 1:30 p.m. on Friday with an invocation from MFPE member Angela McLean and then members rolled up their sleeves and went to work doing the business of our union. The first day of the conference ended with MFPE members visiting the state capitol to meet with legislators and attend hearings.
MFPE hosted its second Hall of Fame Dinner on the first night of the Annual Conference. The Hall of Fame Dinner is one of the highlights of the MFPE conference and this year's recipients of the honor were former Secretary of State Bob Brown, longtime staff member Raymond Berg, and former state legislator John Fleming.
AFT President Randi Weingarten addressed the conference and encouraged members to stand together in the face of continued attacks on public employees and educators. MFPE is affiliated with both NEA and AFT. NEA and AFT together represent over four million members nationwide.
MFPE members also received updates from President Eric Feaver, Executive Director Erik Burke, and MFPE staff.