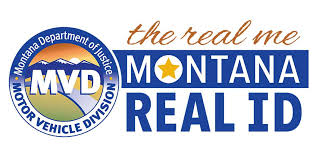 MFPE members at the Montana Vehicle Division are hard at work ramping up for the REAL ID 2020 campaign. 
What's REAL ID?
REAL ID compliant driver licenses and ID cards have a gold star in the upper right-hand corner of the license to indicate it is REAL ID compliant. This is the only physical difference from a non-compliant credential, but it allows airport and federal officials to quickly identify the card.
Why REAL ID?
You are not required to get a Montana REAL ID compliant license or ID; however, a Montana REAL ID compliant license or ID or another acceptable form of identification is required to fly domestically and access federal facilities by October 2020. Alternative options, such as a passport or passport card, are acceptable forms of identification as well. Learn more here.