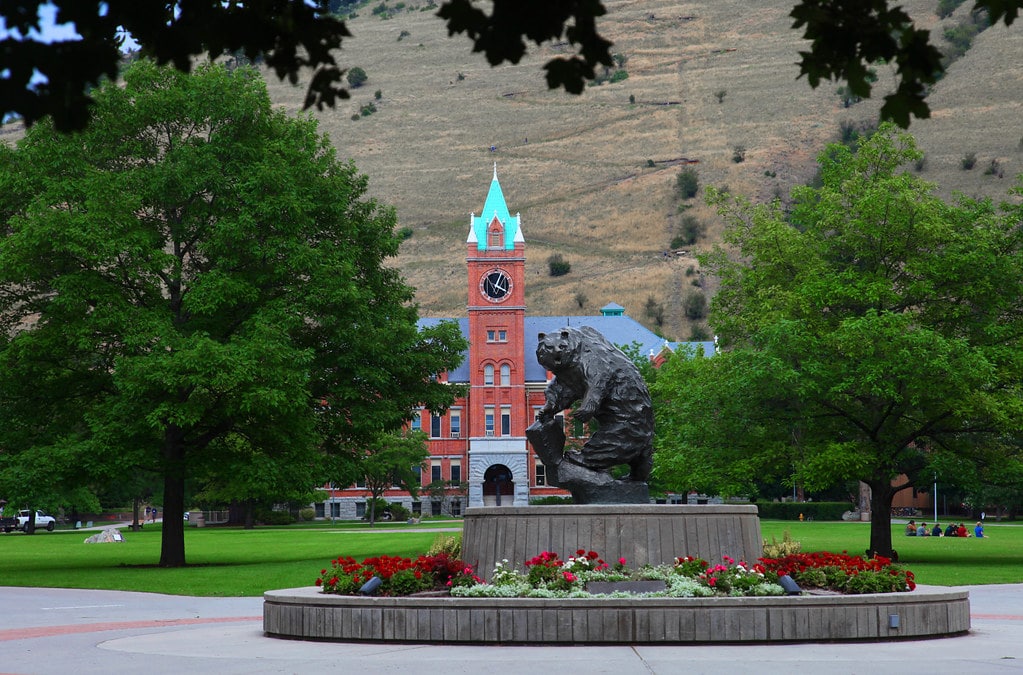 Back in 2018, MFPE member Daisy Rooks attended the Real College Conference, which addresses food and housing instability experienced by students in higher education. Roots left inspired by the concept of "FAST Funds." FAST ("Faculty and Students Together") Funds are established to provide financial aid to students facing immediate financial crises. 
Rooks is an Associate Professor and the Chair of the Department of Sociology at the University of Montana and an active member of her local union the University Faculty Association, MFPE. When she got back from the conference, she brought the idea of creating a FAST Fund at U of M to UFA President Megan Stark, Associate Professor in the Mansfield Library. Both Professor Rooks and Professor Stark see the everyday struggles many Montana college and university students face. They and their fellow union members wanted to do something about it and that's exactly what they did.
"There are so many issues that affect how a student can perform in school that have nothing to do with academics or working hard, but are about struggling with very real world issues," says Professor Rooks.
COVID-19 has had a devastating impact on many students and made UFA's FAST Fund absolutely essential. "The pandemic made the struggle more acute," says Rooks. "Students on the edge had even more challenges."
UFA acted quickly to raise more funds for struggling students. Within just a few weeks of the outbreak hitting Montana, 280 students applied for financial aid. To date, UFA's FAST Fund has approved $44,840 in assistance. Most of the grants range from $100 to $300. The grants are awarded to students who are struggling to cover housing, health, and transportation costs.
"Most of the grants are to prevent hunger and homelessness," says Rooks. "About 75% of applicants had lost their jobs."
Professors Stark and Rooks recruited UFA faculty members to help streamline the process, manage logistics, and review applications. Retirees also jumped on board to help raise funds.
There has been an outpouring of appreciation. One recipient wrote, "thank you for everything you, the faculty association, and the university are doing to help students during this difficult time. It means more to us than you know." Another wrote, "this assistance will be of tremendous help to me in these unprecedented times. I cannot express my gratitude enough." 
"I cannot thank you, the faculty, or U of M enough for supporting me during this time," wrote a third. "It's been a long haul and I feel so blessed to have a University that's done everything it can to make sure students are taken care of. I hope you are well and please pass on my best regards to all.
Although the union created FAST Fund at the University of Montana is getting attention for helping students during the ongoing COVID-19 pandemic, the fund is intended to be an ongoing source of financial help to students. Missoula College students are also eligible.

To donate to the FAST Fund, click HERE.
To apply for a FAST Fund grant, click HERE.
UFA is an incredible example of the dedication MFPE members demonstrate in our communities every single day. When we stand together, we are capable of incredible things, including changing people's lives. UFA is doing work that matters.