MFPE Retired Member Organizer
Position Announcement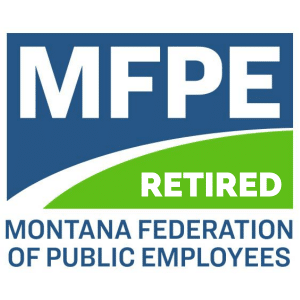 Our retired members are a vital part of our union. Retirees offer a deep reservoir of knowledge, experience, enthusiasm, and talent; in return, our union can continue to provide resources and benefits even after they leave the workplace. Retired membership is truly a win-win.
To grow MFPE-R membership, MFPE will be hiring a part-time organizer to work 10 hours a week for $20 per hour between February 2021 and June, 2021. The Retired Member Organizer will communicate with MFPE members about joining the MFPE-R program, becoming engaged in activism on behalf of their union, and sharing their experiences with newer members.
If you are an MFPE member and you care deeply about your union, this is the job for you.
Qualifications/ Requirements:
Must be an MFPE-R Member

Highly motivated, energetic, and dedicated

Strong communicator

Willing to talk directly with other MFPE members across their community and state

Self-starter, able to work with minimal (and distance) supervision

Excellent organizational skills

Sees involvement in their union as an opportunity to make a difference in Montana

Must have own computer, smart phone, email access, and internet access and be willing to work out of home

Must be willing to work nights and weekends when necessary
Responsibilities:
Communicate with local leaders, staff, retired leadership, and members

Call, text, and email retired non-members and pre-retired members for engagement

Organize local leaders' outreach to their pre-retired members

Contact current MFPE-R members to update their contact information and encourage engagement

Drive traffic to the MFPE-R web site using social media and email

Participate in trainings related to these assignments as directed by MFPE

Perform other related duties as assigned

HELP YOUR UNION FAMILY STAY STRONG!
Training and Supervision will be managed by Sarah Piper, MFPE Director of Research, through weekly calls, email reports, training, and wrap-up meetings.
Duration: Beginning February 2021 upon hire and ending June 2021 (or shortly thereafter with a wrap-up meeting) – 18 total weeks
Pay: $20 per hour at 10 hours per week. Organizer will track their own hours. Night and weekend work will be necessary.
To Apply:
Send an email to Sarah Piper, MFPE Director of Research, at [email protected]. The email should include your name, address, local union, worksite/position, how long you've been a member, your cell phone number, and, in no more than three paragraphs, a description of your experience as a local union member and leader, any prior work recruiting members, and why you want to be an MFPE Member Organizer. Applications will be accepted on a rolling basis.