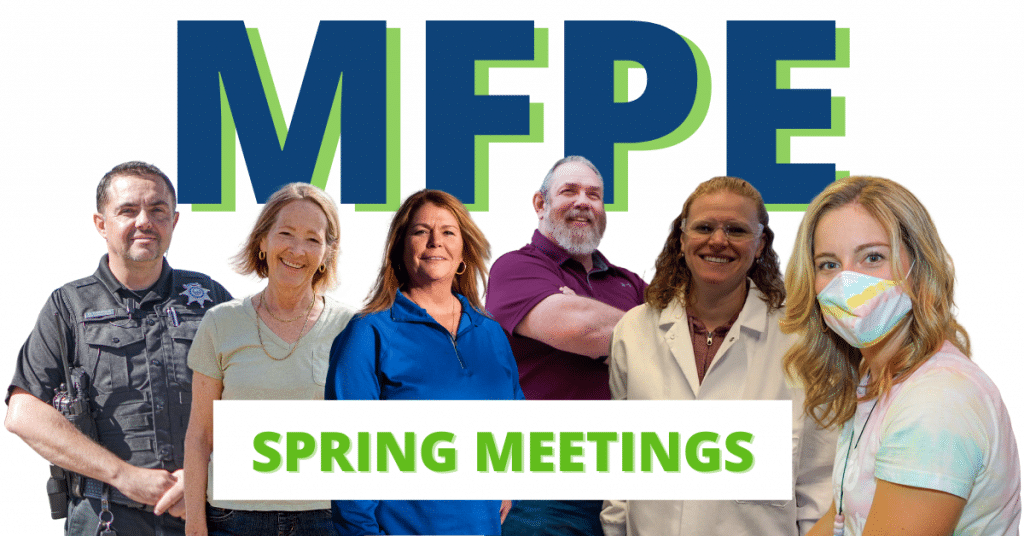 MFPE Spring Virtual Meetings start soon! All meetings will be held virtually for the safety of all members. Be sure to register ahead of time!
MFPE Spring Virtual Meetings are a great way to learn what's going on at the statewide level, with your union MFPE. The meeting will provide a preview of all issues that will be discussed at the 4th MFPE Annual Conference. The Annual Conference is MFPE's most important gathering. During this year's Annual Conference, MFPE will elect a statewide officer (NEA Director) as well as board members from half of MFPE's membership districts. Delegates will also adopt a statewide dues and budget.
Other agenda items for the MFPE Spring Virtual Meetings include an overview of legislation being considered by 2021 Montana Legislature and important updates about MFPE events and opportunities.
The MFPE Spring Virtual Meetings will be held on March 3, March 10, and March 17. All members are encouraged to attend the meeting most convenient for you.