Following Unsuccessful Mediation, Great Falls Public Schools Office Staff Assess Options 
(GREAT FALLS, MONT.) – On November 2nd, nearly two months after the breakdown of regular bargaining led to a request for a state mediator, the Great Falls Association of Office Personnel and district officials met for their first mediation. The Office Personnel were hopeful the district would come prepared with an offer showing their willingness to bridge the gap between the parties through continued bargaining. Instead, the district showed no interest in compromising and again presented their initial offer that led to mediation, an hourly wage adjustment of $0.64.
"We are a small staff, we play an outsized role in Great Falls' schools, and we are severely underpaid," said Office Personnel President Daneen Pate. "The district can absolutely afford to correct our lagging wages. If the status quo continues, the district will be forced to confront how to support students, families, teachers, and administrators without their office staff."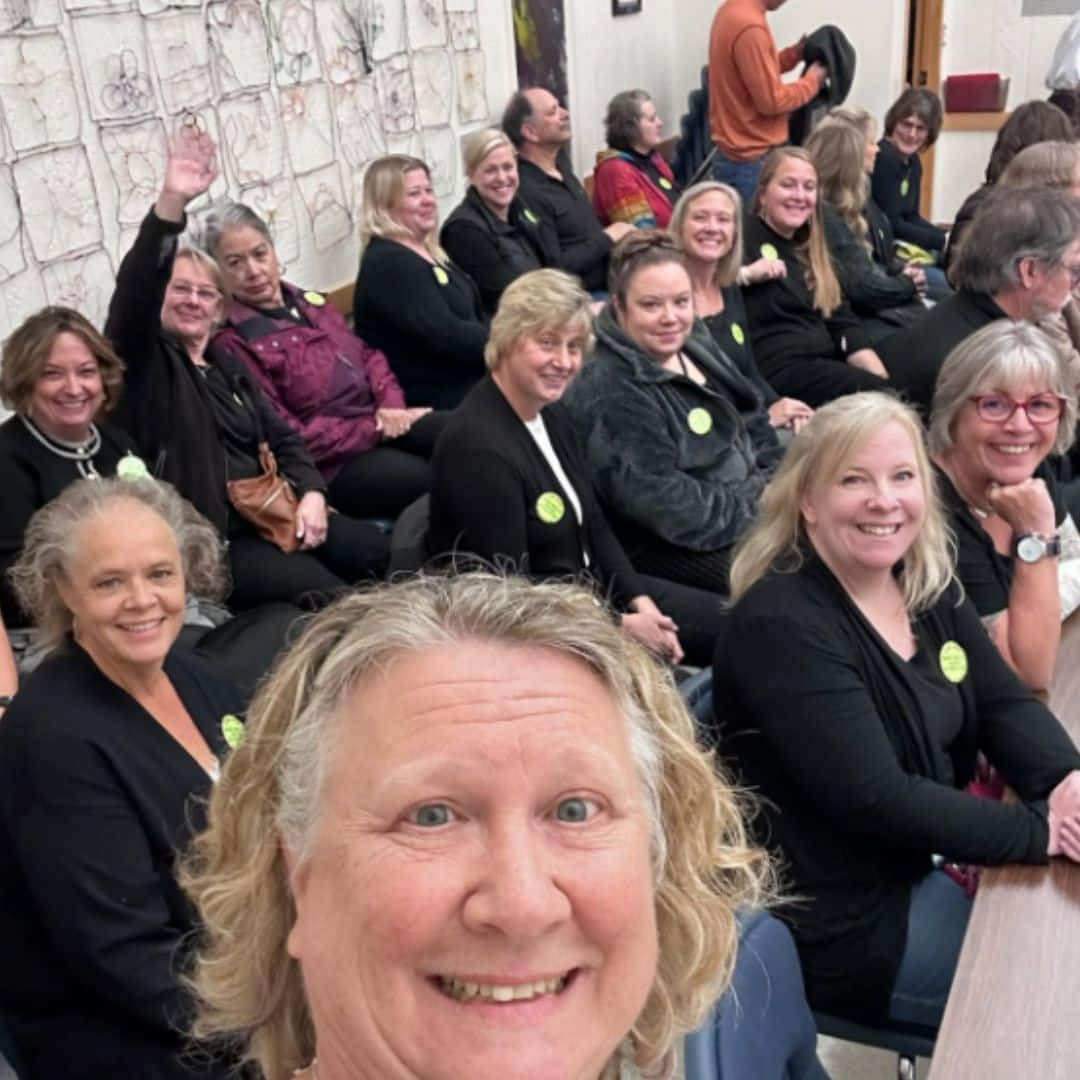 The office staff's outdated pay scale has contributed to recruitment and retention challenges for the district. Currently, entry level wages range from $13.59 to $16.42 an hour, increasing only $2.83 after 25 years of service to the district. Due to this and given the rising cost of living, office staff are struggling financially. Even with the district's offer, GFPS office staff would remain an average of $2.77 an hour behind their AA counterparts.
"It's time to stop disrespecting GFPS office staff and honor the crucial role they play in their schools," said MFPE President Amanda Curtis. "It's well within the district's capacity to offer a fair proposal and we encourage them to bring one to the next mediation."
A second mediation has been scheduled for Thursday, November 28th. If no progress is made during that session, the Association of Office Personnel will be forced to explore other options. While several options exist, conducting a strike assessment to determine the parameters of whether, how, and when a strike would be authorized is likely. Given the level of commitment office personnel have for the students, staff, families, and schools they serve, conducting a strike is an action of last resort. They remain hopeful the district will do the right thing and provide an offer bringing them in line with their market value, rather than forcing them to take further action. 
Read 'Fighting for a fair contract,' Great Falls Public Schools Office Staff Head to Mediation HERE